Our teachers share a deep respect for children and a commitment to lifelong learning, both for their students and for themselves.
They strive to bring scholarship and community values to life through their actions in the classroom and through their commitment to the school and to the wider community.
The role of the Waldorf teacher is to understand and engage each student's individual learning needs in order to awaken and inspire their capacity for self-initiated learning and long-term academic success.
All of our class teachers are certified or are seeking to achieve certification in Waldorf teacher training. Teachers upgrade and refresh their Waldorf training by participating in professional development sessions and conferences, and summer courses and workshops. In addition to their Waldorf qualifications, our teachers come to us with a wide variety of formal and in-service educational credentials. Some have advanced degrees, others have public school teaching experience and certification. In addition to being teachers, many of our faculty members have achieved excellence in other fields.
Although each child at the London Waldorf School has one major class teacher, our faculty sees teaching as a collaborative enterprise. A variety of class and subject teachers will contribute to each child's learning experience. In addition, the teachers meet regularly to study, share teaching experiences, discuss pedagogical and curricular matters, and coordinate details of the school routine. Like most Waldorf schools, the London Waldorf School has no principal. The Faculty selects a pedagogical chairperson and an administrative chairperson from among the teachers. A pedagogical committee is selected to oversee the pedagogical work of the school, including teacher evaluation, standards, and teacher development and concerns.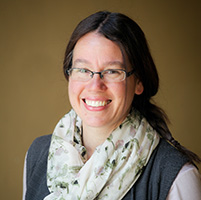 Michelle Brooks
Preschool Program Lead Teacher, Licensed Childcare Supervisor, ECE Chairperson
Michelle is a registered member with the College of Early Childhood Educators (RECE), and holds a Bachelor of Education through York University.  More recently, she received her certificate in Waldorf Early Childhood Education, with a specialization in Birth to Three, from Sophia's Hearth Family Center, as well as her LifeWays certification through LifeWays North America.  In addition to her role as teacher, Michelle is also our acting Licensed Childcare Supervisor. At LWS since 2015.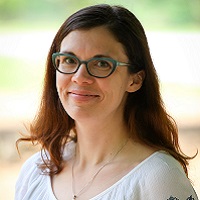 Tara DeLuca
Kindergarten Lead Teacher
Tara has completed both Foundations Studies in Anthroposophy and her ECE Diploma at Fanshawe College in addition to holding a B.A. from University of Waterloo. Additional courses include Introduction to Working with Children from Birth to Three, and continued education through WECAN and Lifeways North America. Tara is also certified to teach English as a second language in Ontario. Tara has many years of teaching experience at London Waldorf School. At LWS since 2006.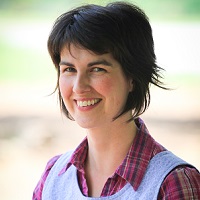 Heidi Gemmell
Kindergarten Assistant Teacher
Heidi has completed her ECE Waldorf Teacher Training from Rudolf Steiner Centre Toronto and has many years of teaching experience as a Kindergarten Assistant and Lead Teacher, and Parent & Child Teacher at LWS, as well as teaching art camps and classes to small groups of children out of her home. Heidi also holds her Bachelor of Arts specializing in Visual Arts and B.Ed. with Honours, University of Western Ontario (Western University) and was the recipient of the Dorothy Emery Memorial Award in Visual Arts Education presented at Althouse, U.W.O. for excellence in art education both in practicum and at the faculty of education. At LWS since 2012.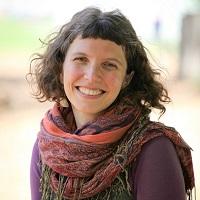 Myriam Hammami
Preschool Lead Teacher
Myriam is a member with the College of Early Childhood Educators (RECE), has completed Foundations Studies through the Rudolf Steiner Centre Toronto, and her Waldorf Early Childhood training with Lifeways North America. Myriam also has a B.Sc. in Biology. She has worked with children since 2000 through a variety of artistic, environmental, and outdoor education programs in addition to running a Waldorf-inspired home daycare and parent and child group. Since being at LWS, Myriam has worked in Kindergarten, Parent and Child as well as the Licensed Preschool Program. At LWS since 2012.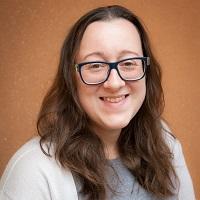 Marsha Horn
Kindergarten Assistant Teacher
Marsha is a Registered Early Childhood Educator (Fashawe College), holds her B.A. in Human Ecology (Family Studies) and Minor in Sociology from Brescia University College (UWO), and continues her education with courses and workshops through Lifeways North America and WECAN. Marsha has many years of teaching experience at LWS, and previously worked at elementary schools running various programs including the Before and After School program. At LWS since 2015.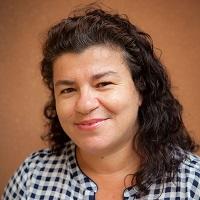 Elida Lika
Preschool Assistant Teacher
Elida is a Registered Early Childhood Educator (Fanshawe College) and has her Bachelor of Elementary Education in the Faculty of Science from her native Albania. Elida taught Grades One to Four for six years before coming to London. She has many years of teaching experience at LWS, in various programs. At LWS since 2007.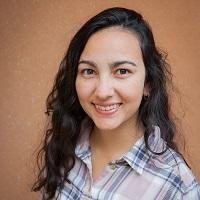 Natalie Sanchez
Preschool Assistant Teacher (On Leave 2021-22)
Registered Early Childhood Educator graduated from Fanshawe College in 2015. Joined LWS as a supply teacher, after which she was hired to work in the Licensed Preschool Program, Licensed Toddler Program and Kindergarten, as well as leading our KinderCamp. Natalie continues her education at workshops offered through Lifeways North America. At LWS since 2017.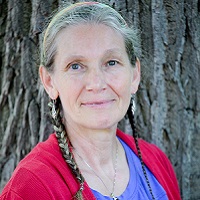 Elvira Kubat Schulz
Kindergarten Lead Teacher
Elvira is a Registered Early Childhood Educator, earning her Early Childhood Educator Diploma from Fanshawe College. She continues as a Kindergarten Teacher after many years at the German Language School in London. At LWS since 2007.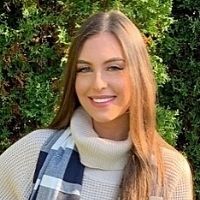 Alex Manolakos
Preschool Educational Assistant
Graduated from Western University in 2020 with a bachelor's degree in Disabilities Studies. Completed the Foundation Studies course from the Rudolf Steiner Centre Toronto and is currently enrolled in the Waldorf part time EC program. Teaching experience with young children, ages 2-14yrs, through running own swim school during the summers. Volunteered with LWS Grade 1 students in 2019/2020.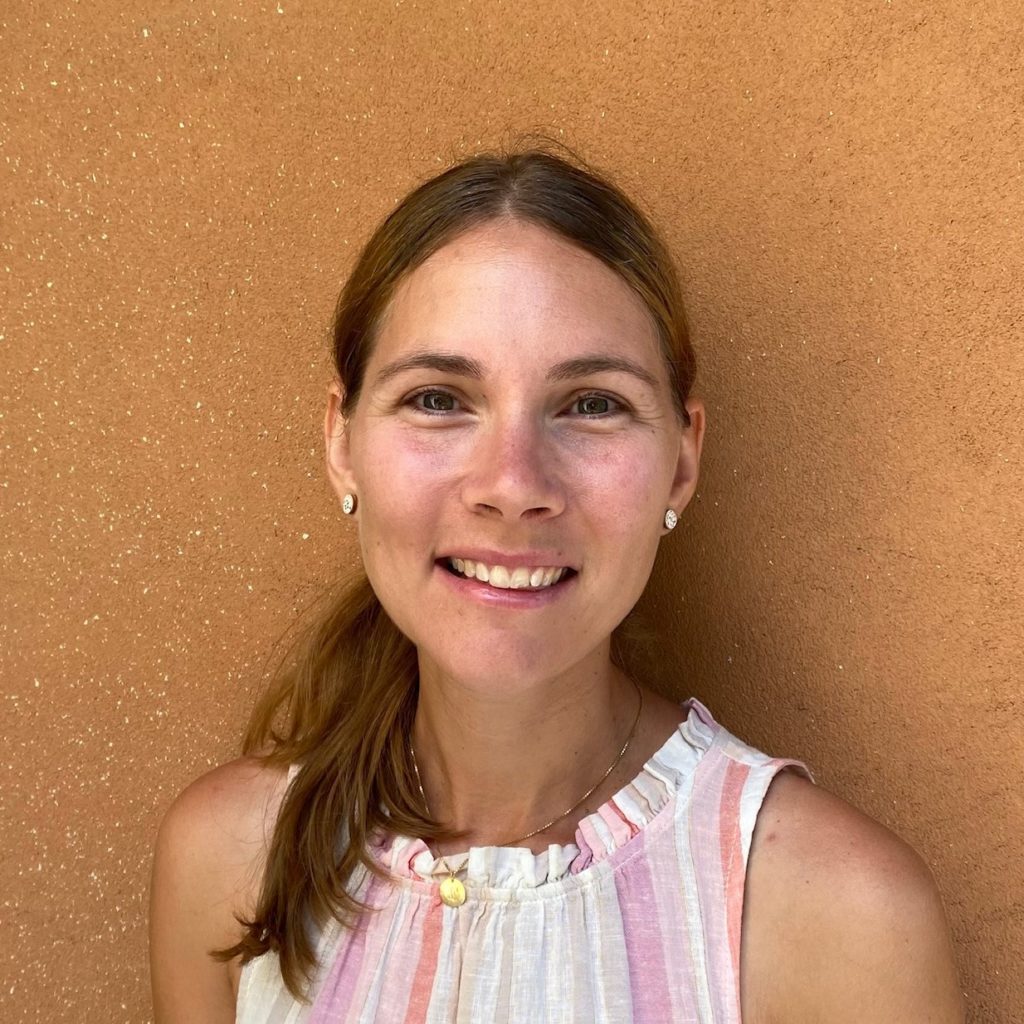 Caitlin Brott
Kindergarten Assistant Teacher
Certified Yoga Teacher and Yoga Therapist from Yoga Therapy Toronto, Labour/Birth and Postpartum Doula through CAPPA Canada and ECA with experience working with various age ranges at LeRoux Froebel Bilingual School in Toronto and City of Toronto run after school programs, and most recently in the TVDSB at Ryerson Public School. Caitlin has been an active parent and member within the Parent Association at LWS since 2017. At LWS since 2021.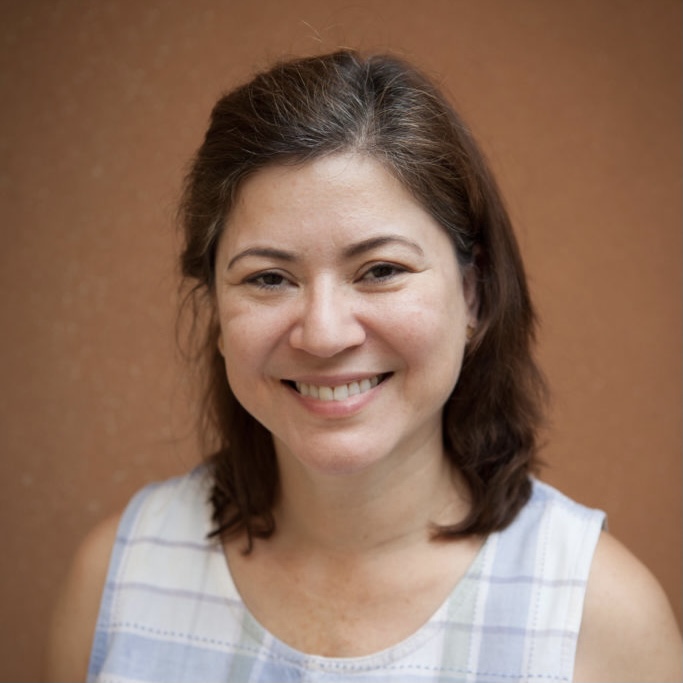 Patricia Romero
Preschool Assistant Teacher
Patricia is a Registered Early Childhood Educator. She has many years of teaching experience at our school. Patricia continues her education through LifeWays North America and other Waldorf teacher education courses and workshops. At LWS since 2016.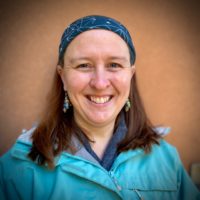 Susan Baxter-Peace
Kindergarten Assistant Teacher
Susan grew up in Nova Scotia and moved to London in 2014 with her husband and two children. She has a BA in Classics from Acadia University, as well as a certificate in Baking and Pastry Arts from George Brown College. She worked with various L'Arche Communities in Nova Scotia and Ontario for 10 years, supporting adults with intellectual disabilities in their homes and work programs. She ran a home daycare from 2014 - 2018. At LWS since 2019.
Grade School – Class Teachers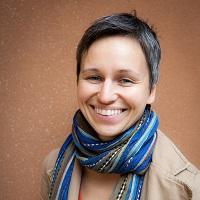 Natalia Popolov
Class Teacher
Ms. Popolov's previous work experience includes practicing Internal Medicine & Rheumatology as a physician in Moscow. She began as a parent at LWS, then volunteering in Parent & Child and two of our Kindergartens. She has assisted in our Summer Camp, in our afternoon Kindergarten program, and worked as a supply teacher in our Grade School. Natalia also teaches Aikido to children and is the founder and Lead Teacher of Russian Circle – a home-based weekly club for Russian-speaking children. At LWS since 2018.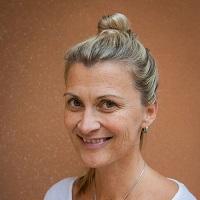 Reka Borbely
Class Teacher
Most recently, Reka completed her Master of Education at Western University. Prior to this, she earned her B.Ed., Catholic Teacher Training at Esztergom, Hungary, and the University of Glasgow, Scotland. She further pursued her Hungarian Primary Teaching Certificate, Ontario Teaching Certificate, and later completed the Foundation Studies in Anthroposophy course. She has taken two classes from Grades One through Eight at our school. At LWS since 2001.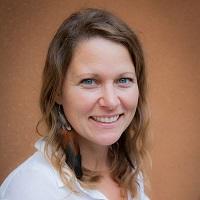 Erin Poirier
Class Teacher
Erin has a B.A. with honours from the University of Guelph (majoring in English and minoring in History) and a B.Ed. from Lakehead University (Intermediate-Senior). Erin graduated her first cohort in 2017. Erin has been at LWS since 2008.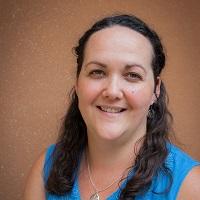 Sarah Cooper
Class Teacher / Pedagogical Chairperson
Bachelor of Fine Arts from Queens University, Kingston. Foundation Studies and Teacher Education Certificate, Rudolf Steiner Centre Toronto. Completed three-year Healing Education and Remedial Training (HEART) at the Toronto Waldorf School. At LWS since 2006.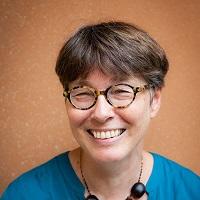 Imke Jorgensen
Class Teacher / Grade School Department Chairperson
M.A. in Anthropology from J.W. Goethe University in Frankfurt, Germany. Imke, an avid gardener, is responsible for the creation of our naturalized playground. Teaching At LWS since 2001.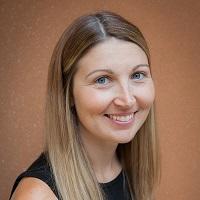 Melissa Hambleton
Class Teacher
Melissa was on the Dean's Honour List for both her Bachelor of Education, Junior/Intermediate Division (Vocal Music), and her Bachelor of Music, Honours Music Education with Distinction, which she received from Western University in 2004 and 2005. She also obtained a certificate in Special Education Part One at Western University. Teaching at LWS since 2016.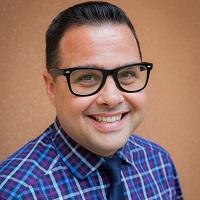 Philip Hartman
Class Teacher, Pedagogical Chairperson
Phil earned his certificate in Foundation Studies in Anthroposophy, and his Waldorf Teacher Certificate from the Rudolf Steiner Centre, Toronto in 2013. Previous to becoming a Waldorf Teacher, Phil was a Licensed Auto Mechanic, completed his pre-apprenticeship degree in Aviation Mechanics, and pre-apprenticeship degree in General Machining. Phil has been at LWS since 2014.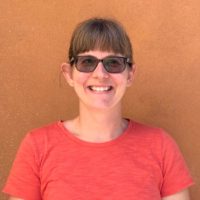 Katie Van Ark
Class Teacher
Katie has been working with children for over twenty years, serving as a classroom teacher, a director and lead teacher of a gifted and talented program, and a youth librarian. She is a registered member of the Ontario College of Teachers with the additional qualification of Reading Specialist and is also an author of books for young adults. She holds master's degrees in Education (Grand Valley State University) and Writing (Vermont College of Fine Arts) and is now excitedly embarking on courses in Waldorf pedagogy. Joining LWS in 2021.
Grade School – Specialty Teachers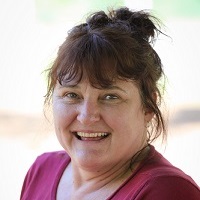 Sue McCarthy
Grade One Co-Teacher
Sue completed her Anthroposophy, Early Childhood, and Grade School studies at Rudolf Steiner Centre, Cape Town, and her BA, B.Ed. University of Natal, South Africa. She spent five years teaching high school (History and English), and ten years working with previously disadvantaged children and adults in community-run education initiatives in South Africa. Sue also spent seven years teaching in Early Childhood Education, four years of subject lesson teaching in a combined Grade Five to Eight classroom, and one year as a class teacher to cover a maternity leave before completing a full cycle from Grades One to Eight. At LWS since 2006.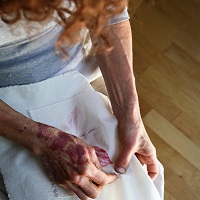 Dagmar "Dasha" Kovar
Handwork Teacher, Homeschooling Coordinator
Dasha has her M.Sc. in Chemistry from the Institute of Chemical Technology in Prague, and Pedagogy and Psychology for teachers, Charles University in Prague. Dasha began as a parent at LWS, then started supply teaching in our Grade School and Early Childhood Education programs for number of years. Dasha is an accomplished fibre artist. She graduated with honours from the Artist-Educator Skills Development course at the Royal Conservatory in 2009. At LWS since 2007.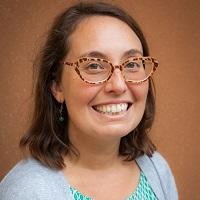 Hélѐne Lau
French Teacher
Hélѐne grew up in France, later earning her B.Sc. and M.Sc. in Neurosciences from McGill University, and an Advanced Diploma in Behavioural Sciences from St. Lawrence College, Kingston, ON. Hélѐne has experience with teaching students with special needs for 4 years in a French Elementary School in London. At LWS since 2017.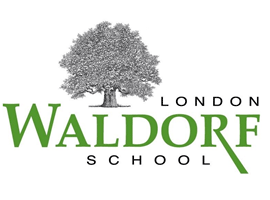 Kelvin Enns
Music and Strings Teacher
Kelvin Enns is an established teacher and musician with over 25 years of professional experience. He has a Bachelor's Degree in Music Performance from Brandon University under the late Dr. Francis Chaplin. As a professional musician he has held several positions in orchestras in Canada such as Principal Viola of the Kingston Symphony Orchestra, Principal Viola of Orchestra London and now Principal Viola of London Symphonia. He also plays in a variety of other ensembles and a variety of other genres. As a teacher he has held positions in different schools, such as Forest City Suzuki, El Sistema Aeolian and adjunct faculty at Western University Music Department. At LWS since 2021.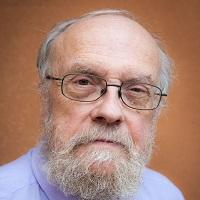 Merwin Lewis
Supplementary Main Lesson and Specialty Teacher
Merwin has a M.Music., M.L.S. Indiana University, and has over thirty years of experience as a teacher. He was a Board member of LWS for thirty-five years. Merwin was also a faculty member at the Rudolf Steiner Institute, Maine, for summer courses. Composer, poet, and playwright. Past Board member and present Foundations Studies Instructor, and Summer Course Instructor for the Rudolf Steiner Centre Toronto. Merwin is one of the founders of LWS.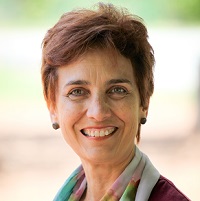 Sandra Paterson
Learning Resource Teacher
After graduating as Speech Language Pathologist (SLP), Sandra attended the Waldorf Teacher Education Centre in Brazil. Owned and operated a private practice as an SLP for 16 years, using Steiner methods. Sandra is also a potter. At LWS since 2012.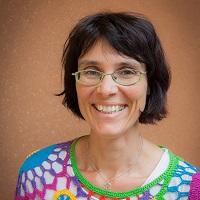 Corinna Sons
Grade Four Co-Teacher
Corinna comes to us from the Toronto Waldorf School where she has held positions as Grade School Teacher, Kindergarten Assistant, and Camp Leader. Prior to that she taught high school and university level German courses in Russia. Corinna has certificates in Waldorf Teacher Training, Foundations Studies in Anthroposophy, and Teaching German as Foreign Language. She also has a Bachelor of Speech Science with a minor in Music. At LWS since 2018.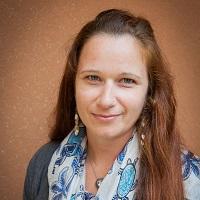 Berit Strasser
Grade Two and Six Co-Teacher / Secondary Languages Coordinator
Berit attended Steiner Schools in Switzerland for 11 years. She earned her Bachelor of Fine Arts at Mount Allison University, 2003 (Visual Arts), and her Aromatic Medicine Diploma, 2009. Berit began teaching art at LWS as a volunteer in 2011 and has been teaching French and Art along with other subjects since 2012. Her Waldorf professional development includes "Painting Through the Grades in Waldorf School", 2014; "Teaching Secondary languages in Waldorf Grades 1-3", 2015; "World Languages", 2017; Painting out of the Colour", 2018. At LWS since 2011.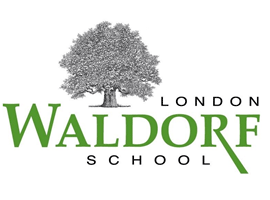 Adrian Wright
Violin Teacher
Adrian pursued his education as a cellist at the Royal Academy of Music in London, U.K. and spent many years as a member of the National Orchestra of Wales in Cardiff, U.K. Presently Adrian is enjoying a varied professional life. He is a lecturer at the Don Wright Faculty of Music in the Music Education Dept. helping aspiring high school teachers understand the cello and cello technique. He has a private studio, plays in a number of chamber ensembles and freelances, mainly with London Symphonia. At LWS since 2019.
Administrative and Other Staff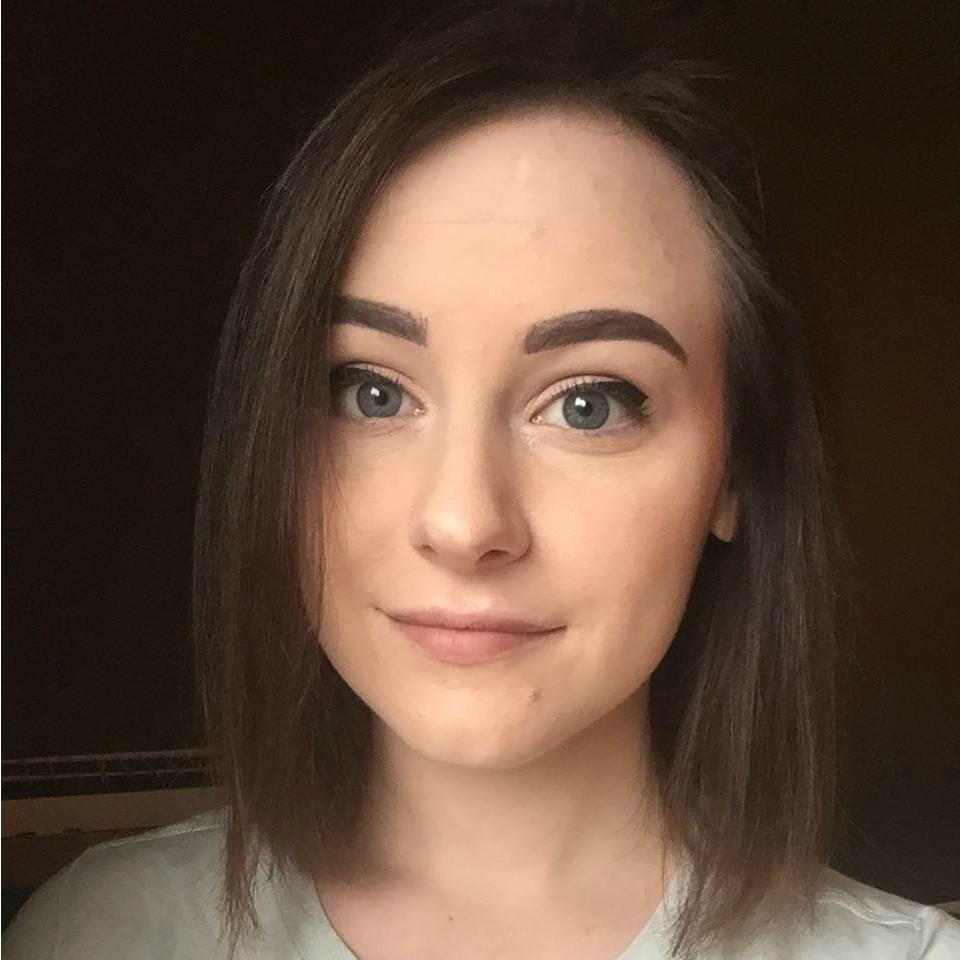 Shannon Filson-McLean
Office Coordinator
Shannon earned her Bachelor of Arts Degree in Psychology at Western University in 2016. She is a fundraising coordinator for Canadian Dachshund Rescue (Ontario) and comes home to her two dachshunds. After working in retail for eight years she is excited to be a part of the administrative team at London Waldorf School. At LWS since 2019.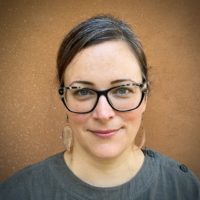 Leigh Ann Preston-Gansevles
Manager of Communications & Development
Leigh Ann has over 15 years of previous experience in business administration. Her previous experience includes: owning and operating a small business, events coordination, marketing, and health care administration. LWS Parent Association Co-Chair from 2011 to 2015. At LWS since 2013.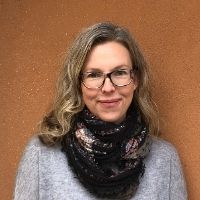 Lex Ejlerskov
Enrolment Coordinator
Alexandra earned her B.A. in Cultural Studies from McGill University and her M.A. in Child Study and Education from The Ontario Institute for Studies in Education at University of Toronto. She is a member of the Ontario College of Teachers and has worked in education as a teacher, in administration, and as a parent volunteer. Prior to joining the community at London Waldorf school she was a parent at Waldorf Academy for three years. At LWS since 2020.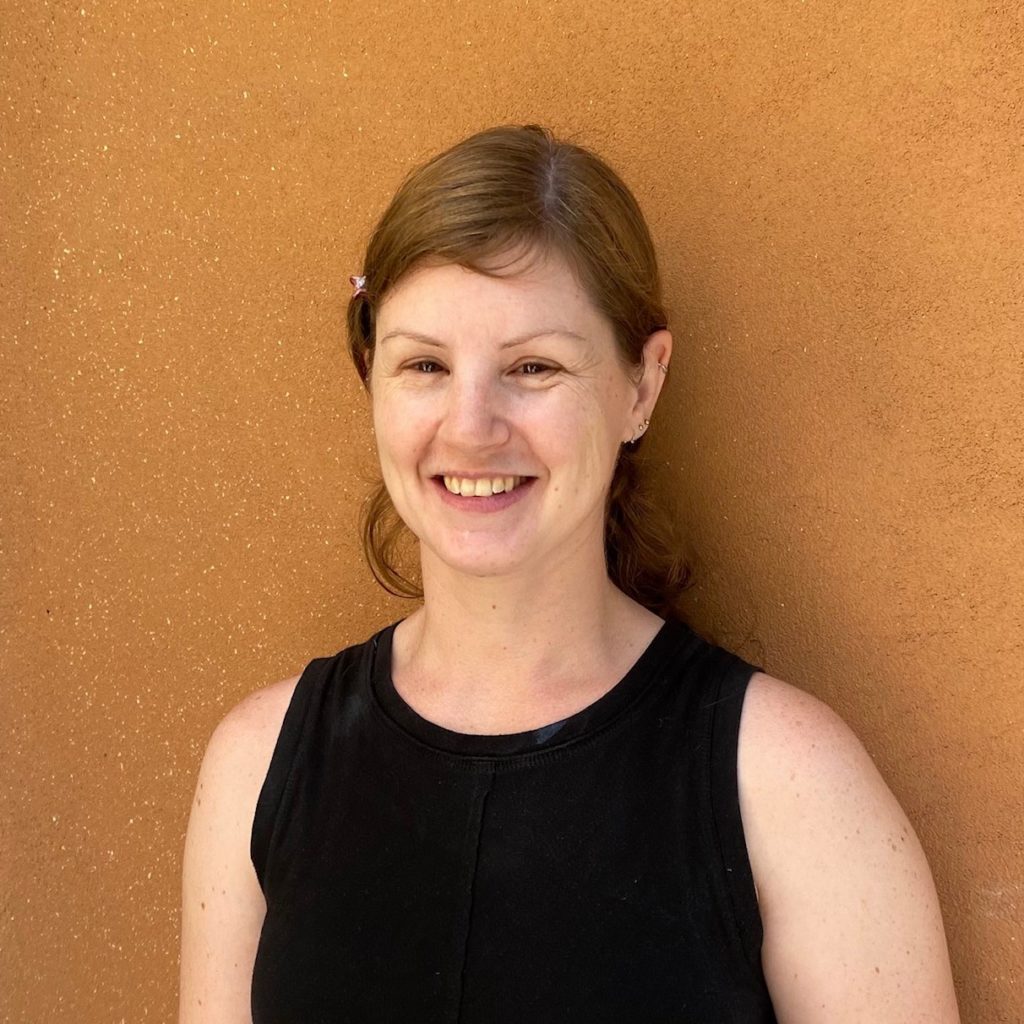 Kristen Wise
Manager of Operations
BA (Simon Fraser University), ECE diploma (Loyalist College), began work at Mulberry Waldorf School, Kingston in 2007. Completed Foundation Studies in Anthroposophy and Waldorf Teacher Education Certificate (both at Rudolf Steiner Centre Toronto). Resided in Umea, Sweden, before moving to London in 2014 with her family. Has since been an active member of the LWS Parent Association, a board member and Volunteer Coordinator for the London Down Syndrome Association. At LWS since 2019.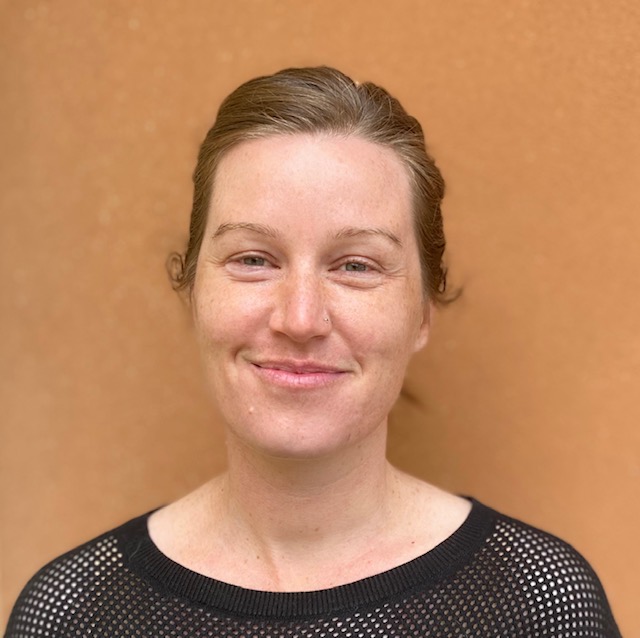 Carla Young
Finance Administrator
For the last eight years Carla has worked as a bookkeeper and office administrator for professionals in fields such as construction, business consulting and holistic health. She is currently studying accounting at Fanshawe College. Before becoming a bookkeeper, she trained at Transformational Arts College in Toronto and practiced as a certified aromatherapist and reflexologist. She has been a member of the London Waldorf community for the last five years as a parent and volunteer. At LWS since 2021.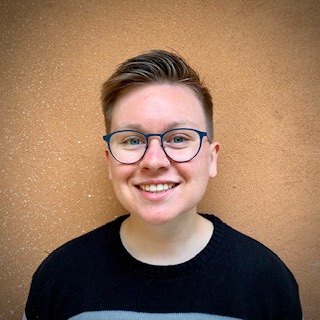 Kyler Collard
Before and Aftercare Provider, Supply Teacher and Supply ECE
Kyler is a full-time student in the Honours Bachelor of Early Childhood Leadership Degree program at Fanshawe College. Prior to LWS, Kyler spent six years as an Outdoor Education Instructor and Camp Manager/Supervisor in various Outdoor Education centres across Ontario. In 2019, Kyler completed the Canadian Outdoor Leadership Training (COLT) Adventure Guiding Certificate program at Strathcona Park Lodge in Campbell River, BC. Kyler hopes to complete the Waldorf Teacher Certificate program and become a full-time teacher in Waldorf Education after their completion of ECL Degree. At LWS since 2021.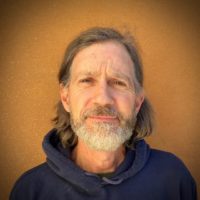 Dan Grindstaff
Maintenance Supervisor
Mr. Grindstaff or "Mr. Dan" to our youngest students is responsible for maintaining our building and grounds. He values the safety of our community, and works to ensure everything is in order to support the activities of the school. Dan is a longstanding community member, since 2000. Working at LWS since 2010.